Monitor your airworthiness efficiently with TracingNav©
From the time of writing your maintenance programmes to the moment the work is under way, this complete, efficient tool provides daily support in your continuing airworthiness management. TracingNav© is a communicable and flexible airworthiness management tool designed to suit your present and future needs.
Are you looking for better performance in tracking your airworthiness? Would you like to be more efficient in planning the maintenance on your aircraft and equipment?
TracingNav© will meet all your requirements.
This software tool was developed in close collaboration with industry players. Reporting, complex systems management, atypical meters: TracingNav© is a complete toolbox for all your needs.
TracingNav©
An ergonomic tracking and forecast tool offering complete interoperability.
The solution complies with standards of continuing airworthiness management organisations or any non-accredited company wanting airworthiness compliance according to the most stringent flight security requirements:
Maintenance programme management
Integration, writing and printing of your maintenance programmes
Modification/updates to your maintenance programmes
Publication and change history
Integration and application of technical notes (SB/AD)
Complete integration and history of flight times
Simulation of aircraft ageing
Feasibility study
Native connectivity with TracingLine© and TracingDocs©
Aircraft situation reporting
Operating hours situation
Complete traceability of equipment assembled on the aircraft (JAA form1 or equivalent, Individual control registry)
Aircraft situation with respect to the frequency of maintenance visits
Aircraft situation with respect to elements with a potential service life limit (equipment and sub-equipment)
Aircraft situation with respect to technical notes (SB/AD)
Aircraft situation with respect to modifications performed
Aircraft situation with respect to repairs performed
Situation of elements with a potential service life limit
Situation of history of equipment hours at the time of each visit
Monitoring your aircraft
Monitors aircraft flight log book
Electronic tech log
Monitors the validity of the airworthiness certificate
Monitors the validity of weigh-ins
Monitors airworthiness certificate renewal
Monitors repairs / structural damage
Generation and publishing of order forms intended for your Part 145 organisation.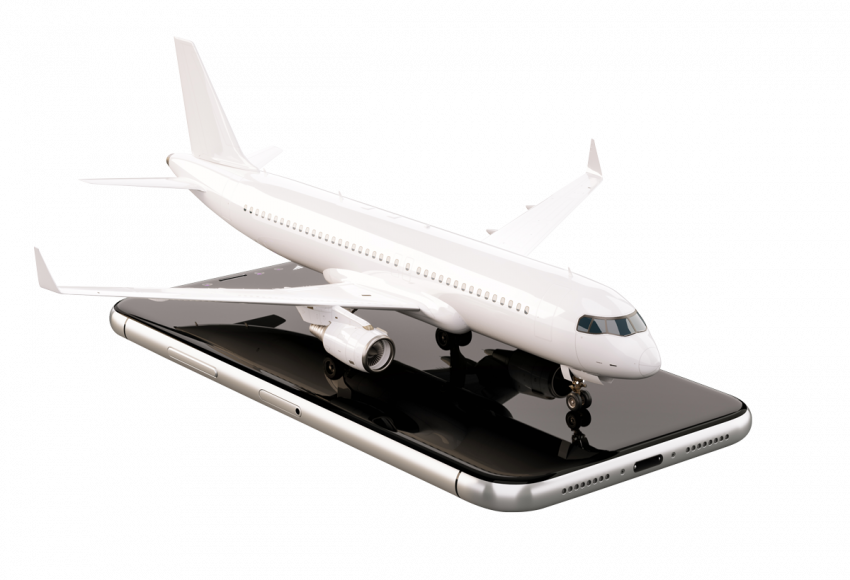 A mobile version for keeping
your aircraft documents up to date
All aircraft must be equipped with a journey log book whose form is accepted by the accredited state bodies for aircraft registration. The log book must be kept up to date and appropriately filled in at the latest at the end of the day and on each change of aircraft commander.
Customised support and controlled data migration
Our expertise in the field of traceability enables us to offer high value-added solutions for aircraft maintenance. We support you from the initial audit to the roll out, including training and transfer of your old data.

Business
analysis
Our team of experts supports you from the start of your project. Before implementing our solutions, we conduct an on-site audit to better understand your needs and therefore provide the tools best suited to your business. This audit aims to help us understand how your business operates. We communicate with your teams, analyse your current tools and prepare the data transfer between the software you currently use and our TracingNav© solution.

Tailored on-site
training
TracingFlight© includes a DataDock-accredited training division. The DataDock certification enables our customers to allocate their training budget to learning courses on our tools. The support training we offer includes the reintegration of your old data, as well as specific training courses on new regulations.

Data
implementation
Thanks to our data import module, you will be able to import your maintenance logs and parts list of your aircraft from your former software. This module transfers and retrieves data simply and automatically. It can read external/foreign systems and convert your files to the TracingFlight© software.

Regulatory
monitoring
Traceability is constantly changing. That's why our teams continually monitor regulatory changes. In so doing, we keep our customers up to date on future developments.

Technical support
and maintenance contract
Our support service can receive your emails 24 hours a day in order to quickly respond. If necessary, our support team can control our customers' IT systems remotely to quickly troubleshoot. We also offer a maintenance contract which includes technical support, regular software updates and warranty extensions for defined parts.