TracingLight©
A modular solution
It adapts to all aeronautical platforms including airports, heliports and aerodromes.
Simple, fast operation
You centralise all your maintenance operation statistics and manage your sites by sector and sub-sector at a glance.
Discover all the TracingLight© features
Detailed statistics
Monitoring of brightness
Breakdown of operations by type
Average service life
Sites management
Visualise the material for each site
Assign your material to each site
View the history of each site
A breakdown of all your material by type (beacon, controller, converter, etc.)
Operations monitoring
Monitoring of schedules by period
Distribution of work orders
Mobile solution with or without connection
Visualise the beacons on a map of your airport
Assign RFID tags to sites
Record completed maintenance operations
Monitor your indicators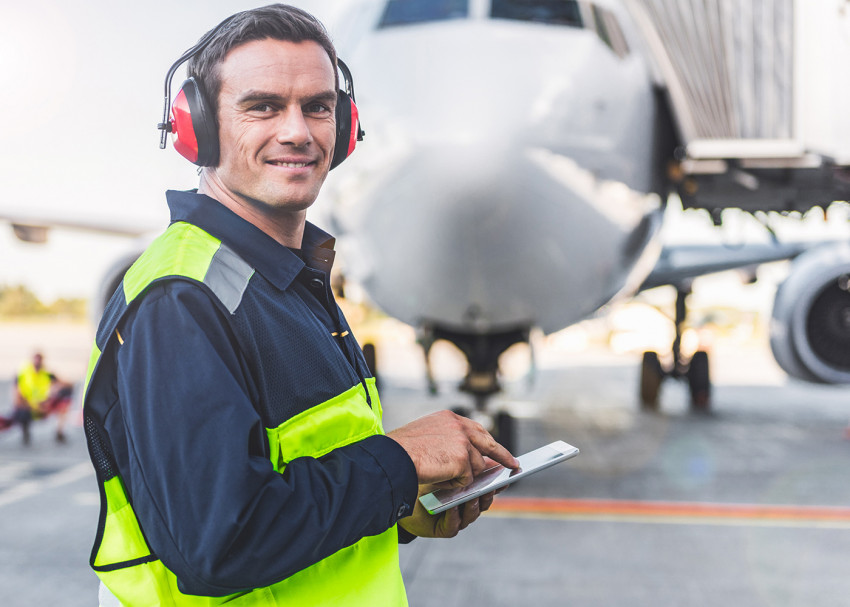 Assigning material
The RFID tag and your tablet will enable you to assign your material to each geo-located site thanks to the tablet's GPS.
Position the tag on the site
Scan the tag with the reader
That's all there is to it!
Operations entry
You need to do some work on a beacon? Nothing could be easier.
Scan the RFID tag with the reader
Enter the type of maintenance operation you need to perform
It is now recorded and you can analyse your maintenance statistics.
Tailored support
and controlled data transfer
Our expertise in the field of traceability enables us to offer high value-added solutions for aircraft maintenance. We support you from the initial audit to the roll out, including training and transfer of your old data.

Business
analysis
Our team of experts supports you from the start of your project. Before implementing our solutions, we conduct an on-site audit to better understand your needs and therefore provide the tools best suited to your business. This audit aims to help us understand how your business operates. We communicate with your teams, analyse your current tools and prepare the data transfer between the software you currently use and our TracingLight© solution.

Tailored on-site
training
TracingFlight© includes a DataDock-accredited training centre. The DataDock certification enables our customers to allocate their training budget to learning courses on our tools. The support training we offer includes the reintegration of your old data, as well as specific training courses on new regulations.

Data
implementation
Thanks to our data import module, you will be able to import your maintenance logs and parts list of your aircraft from your former software. This module transfers and retrieves data simply and automatically. It can read external/foreign systems and convert your files to the TracingFlight© software.

Regulatory
monitoring
Traceability is constantly changing. That's why our teams continually monitor regulatory changes. In so doing, we keep our customers up to date on future developments.

Technical support and
maintenance contract
Our support service can receive your emails 24 hours a day in order to quickly respond. If necessary, our support team can control our customers' IT systems remotely to quickly troubleshoot. We also offer a maintenance contract which includes technical support, regular software updates and warranty extensions for defined parts.